Interest Rates or Usury
This case provides an illustration of what we refer to as double-layer identity fraud.
What interest rate usury laws apply to a financial institution that solicits and issues credit cards? Is it bound by the laws of its home state or the state of its customers or neither?
From training, policies, forms, and publications, to office products and occasional gifts, it's available here:
Banker Store
hot right now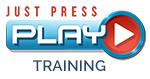 BOL Learning Connect offers more than 200 courses ON-DEMAND or on CD ROM from AML to Reg Z and every topic in between.