BSA-AML Civil Money Penalties
Below we have collected information on recent monetary penalties assessed and C&D Orders imposed by FinCEN or federal and state financial institution regulators (and others) for deficiencies in BSA/AML programs. The cases are arranged in reverse chronological order, and include the name and asset size (when known) of the organization penalized, stated penalty amount, agencies involved, and key shortcomings noted in the organization's AML or BSA compliance program.
Penalties against selected individuals and non-bank organizations are included to help illustrate the breadth of the term "financial institution" in federal anti-money laundry law and Treasury regulations, and the fact that individuals may be accountable, as well. These entries may also prove helpful as bankers try to "drive home" the need for compliance with MSB customers and others.
From training, policies, forms, and publications, to office products and occasional gifts, it's available here:
Banker Store
hot right now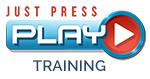 BOL Learning Connect offers more than 200 courses ON-DEMAND or on CD ROM from AML to Reg Z and every topic in between.
Learn about our FREE and Premium Newsletters and Briefings.
Subscribe NOW!