Brian Crow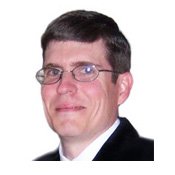 Brian Crow is Executive Vice President at Thomas Compliance Associates, Inc. in Chicago, IL. Brian brings 20 years of prior banking experience to the consulting field. He was most recently Assistant Vice President and BSA Administrator for a suburban Chicago bank, where his responsibilities included preparing the bank's annual BSA risk assessment and audit documentation. Earlier as Operations Officer at the same bank, Brian monitored AML activity, aided in the implementation of the bank's AML software, and designed the bank's authentication blocking program that helped to reduce debit card fraud losses by 95 percent. Brian's responsibilities also included managing the bank's Regulation E claims, managing the bank's courtesy overdraft program, reviewing Reg CC hold notices for accuracy, and processing claims for fraudulent signatures and endorsements.
Mr. Crow has been, and continues to be, an education consultant for BOL Learning Connect, conducting webinars that have covered VISA/MasterCard chargebacks, debit card compliance and fraud prevention for hundreds of banks. It was in this role that Mr. Crow was recognized as a Bankers Online Guru in 2011.
Like many of us, Mr. Crow began his banking career as a teller, working his way up to head teller and then branch management responsibilities. He earned a B.A. degree in Theology from Concordia University, River Forest, Illinois. Because of his education background, Brian has been given the unofficial title of "Security Evangelist" as he strives to help financial institutions protect their bottom line from losses related to fraud. You can contract Brian at b_crow@tcaregs.com.
Upcoming Training Featuring This Presenter
There are no Upcoming LIVE Webinars featuring this Presenter