NCUA
05/22/2020

Prohibition order
01/27/2016

$115 to $10,000
09/05/2013

C&D
presented by Barry Thompson
presented by Rebekah Leonard
presented by Robin Guthridge
presented by Andy Zavoina
presented by John Burnett
presented by Kimberly Boatwright
From training, policies, forms, and publications, to office products and occasional gifts, it's available here:
Banker Store
hot right now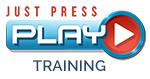 BOL Learning Connect offers more than 200 courses ON-DEMAND or on CD ROM from AML to Reg Z and every topic in between.
Learn about our FREE and Premium Newsletters and Briefings.
Subscribe NOW!